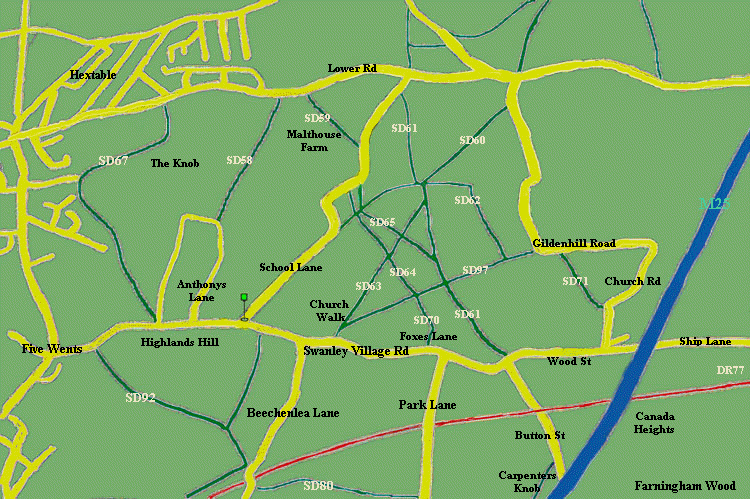 Local Footpath Map
Map in development stage !!!!!!! Dennis Molyneux 01322 669523
Many local names for places in the village have been neglected or forgotten over the years.
Foxes Lane is well known here as footpath SD70 but has no name plate.
Carpenters Knob, a knoll visible from SD71 was named after a local farmer of the past.
The Knob. Also recalled as "The Bunch of Trees"
If you know of local names that are in danger of being forgotten, please let us know.
Old Names Recalled
Rams Wood was known as Hop Kiln Woods.
Between Swanley Village Road and Wood St, was Skinners Hill.
The footpath off Beechenlea Lane alongside the railway towards Tweed Hill was known as Bullace Walk.
Walk down Church Walk to the end by the stile and you face Alexanders Meadow.
The chalk pit there was known as Bob Carpenters Chalkpit after a local farmer.
Field at top of Wood St was known as Pearmain.
Thank you to Mike Rook for this info